Aniket Warty
Director at Atlantis Inc
Aniket Warty is a serial entrepreneur with a passion for building businesses from scratch. He specialises in online gaming, e-commerce, and IT, and is the Director and Board Member of Atlantis Inc, a Venture Capital and Private Equity company based out of the US. Aniket has the unique ability to work in proactively diverse and inclusive organisations across industry types, niches, geographic or linguistic variants. He's always on the lookout to transform the next innovative idea into a sustainable business that has the vision and foundation to make a positive impact on the world.
Associated With
Latest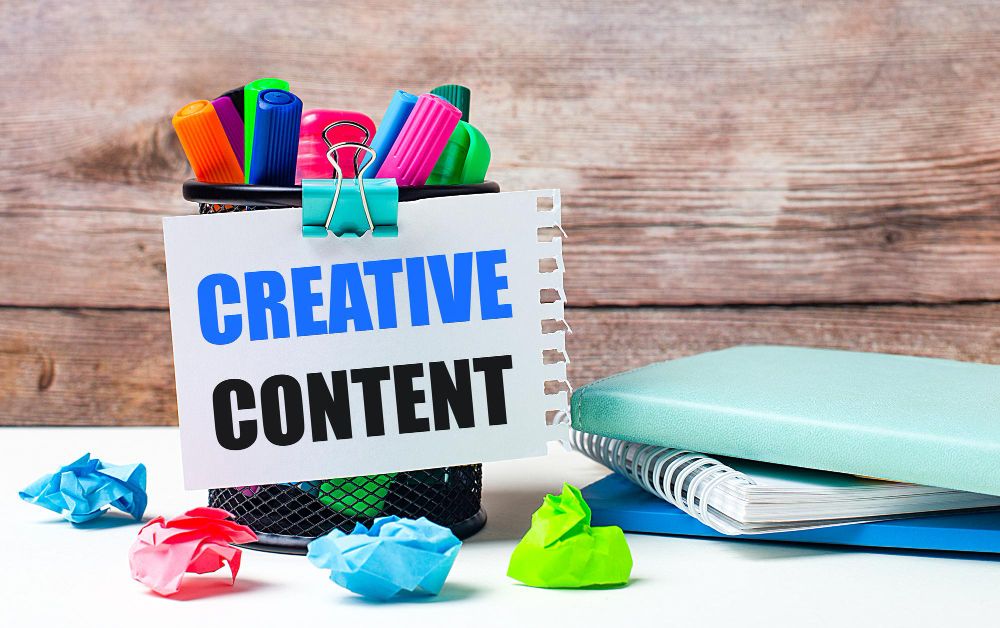 Unify Your Brand Strategy With These Superhero Content Creation Ideas
What might the habits of superheroes have to do with impactful brand building? Well, from the Justice League to the Powerpuff Girls, we find that even those with the most impressive capabilities prefer to work together rather than going solo. Our caped crusaders are really onto something here, because there is power in unity—and their tried and true tactic is just as relevant to building your brand strategy as it is to saving the universe! Yes, creating a unified brand across all touchpoints is absolutely key for today's most masterful marketers. However, it is a feat that can be just a little more complicated than many savvy business owners imagine, not least because there are more potential angles of approach than first meet the eye. In today's digital era, the combination of a brilliant brand story and consistent presence across all platforms can move mountains when it comes to engaging an audience. However, branding must serve a greater purpose than enticing consumers alone. These days, it must deliver a trifecta of triumph, speaking directly to investors and stakeholders, employees and industry talent, and potential customers alike. Far from being something to be daunted by, this multi-faceted quest should have your best marketing maestros excited. Because, when navigated knowingly, unlocking the potential of a unified brand strategy means gaining access to untold advantage—a boon that may well elevate you above the competition. So, read on as we swoop right into the thick of how to create content that will power-boost your branding, as well as why it's so worthwhile to pursue the same unity so often sought out by the most beloved caped crusaders. ### What Is Branding? What do you think of when you hear the word branding? Perhaps color palettes, logos, and font choices come to mind, or even the vital importance of emotionally compelling brand storytelling. However, while these factors are intrinsic elements of the thing that is branding, in and of itself, your brand is actually something much less tangible. Ultimately, branding is the way that consumers perceive your company—it is the sum of many parts, but also something that you can only steer by showcasing your unique offering, sensibilities, and resonant values to the very best of your ability. The role of your branding strategy is to carefully curate and influence how the world relates to your enterprise. If the job is done well, audiences will draw in, customers will remain loyal, investors will be keen, and your industry's innovators will be sending over their CVs in droves. Of course, not all companies hit the mark first time, and it's not only newcomers that struggle with getting their brand messaging on point. For many scaling businesses, trouble arises when different employees, teams, or departments begin to silo toward varying branding strategies. The result is inevitably diluted messaging and a confused audience, providing opportunity for an arch nemesis to gain headway. So ask yourself, is the brand experience you are currently offering as unified as the Power Rangers' most prosperous combat sequences? If not, now is the time to practice your group fist-bump and together transform your brand into its most unbeatable iteration yet! ### Why Unified Branding Requires Three Angles of Approach Many of our favorite fictional adventures involve a heroes' triad of some kind, and the very same thing can be said of legendary branding. As businesses connect more and more with their audiences online, a diversity of eyes fall on their every action as never before. This means that your marketing tone, consumer interactions, and moral stances will all bear scrutiny from anyone and everyone who might have an interest in your brand, either repelling or magnetizing along the way. Interestingly, it is not only the evolution of the digital era that has upped the stakes when it comes to multi-faceted branding, but also the lasting impacts of the pandemic. Most have heard of the 'Great Resignation' which saw millions of workers quit their jobs in the hope of attaining roles that would better align with their growth and values. Well, not only is the World Economic Forum reporting that the [Great Resignation continues into 2023](https://www.weforum.org/agenda/2023/01/us-workers-jobs-quit/), but experts have found that consumer behavior has also shifted, with audiences seeking a greater sense of shared purpose with the brands they choose to invest in. So, is it possible to send out a far-reaching Bat-Signal that conveys your brand's convergence with the wants and needs of both modern consumers and top-tier employee talent? The answer is absolutely yes! However, as that branding strategy signal is constructed, another set of eyes should be kept in mind too. Inescapably, a brand's messaging and reception can substantially influence how existing stakeholders and potential investors perceive its potential. What's more, there are advantages to be leveraged in blending signals geared towards all three of these critical character sets—and hopefully, they'll all answer your superhero call with equal enthusiasm. ### Great Branding Forges Iron-Clad Customer Loyalty These days, companies earn lasting consumer loyalty by consistently delivering branding that mirrors the personal values of their customer base. Making space for people to identify with your brand starts with things like the delivery of consistent quality, encouraging strong positive associations, taking a moral stance, and forging a sense of trust that consumers will return to again and again. Adding even more promise to this portion of your branding strategy triad, research from LinkedIn reveals that exposing the consumers within your brand audience to messaging tailored towards both recruitment efforts and corporate spellbinding can increase the click-through rate (CTR) of consumer campaigns by 14% and reduce the cost-per-click (CPC) by 18%. So, a brand strategy that is unified in more ways than one is truly something that your customers will appreciate seeing in action. ### Strong Branding Drives Recruitment by Attracting Top Talent Just as an epic brand strategy will entice would-be customers, it can also help you attract and keep the kind of employees that will propel your business toward greater success. When your brand messaging is authentic and tells a tale of stellar, diverse, and values-driven company culture, you can reap the rewards of higher-caliber applicants, reduced cost per hire, and the retention of teams who wear superhero costumes in spirit. Better yet, that aforementioned LinkedIn research also highlighted that when you ensure that your industry's talent gets to see the best of your corporate and consumer brand messaging too, amazingly, you can anticipate a CTR increase of 138% and a CPC decrease of 32% for your recruitment campaigns. **Epic Branding Builds Confidence Among Stakeholders and Investors **It's impossible to launch or grow a business without timely access to capital and continuing faith from your key stakeholders. In this area, sending relevant branding out into the wild can be much more motivating than even the tightest of business plans alone. What better way to demonstrate that you understand your audience than to proactively converse with them? How better to showcase how you can trump your competition than with a brand story that hits home? Once again, LinkedIn's data tells us that tackling all three areas of strategic branding in unison is the advantageous approach. In fact, they found that exposing corporate brand audiences to campaigns intended for both consumers and potential recruits resulted in a CTR increase of 32% and a CPC decrease of 22% for corporate-targeted branding efforts. Now, that truly is a trifecta hat trick. 6 Content Creation Tips to Unify Your Brand Strategy Having covered that a unified brand strategy should draw together the power of branding towards consumers, talent, and stakeholders—and that doing so can multiply rewards—let's dive into what else goes into the creation of content that will help your brand stand out for all the right reasons. Perhaps yours is among the many businesses asking several different teams to churn out specialized content across numerous marketing channels, so let's look at how to ensure that all remain in sync. Crucially, now is the time to decipher what your brand's central DNA is composed of so that the various caped crusaders of your marketing team can contribute to a shared goal. When everyone engaged in content creation truly understands that DNA's structure, they'll be able to ensure that their marketing messages always chime with the brand, no matter which chunk of your audience they are speaking to or what responses they are ultimately hoping to encourage. ### 1. Make Your Branding Memorable and Consistent Whether driving past billboards or scrolling on social media, have you ever noticed that it only takes a second to recognize content from the most influential brands around? From universally known logos like the Nike tick or the MacDonald's 'M' to brand-associated color schemes like Coco Cola's red or Facebook's blue, these consistent signals help the desired neurons fire in the brains of viewers every time. However, consistent branding goes much further than a dedication to thoughtful aesthetics. It also involves cultivating a dependable voice across all marketing channels, from big press releases to tiny social media comment responses. That voice should convey your brand's mission and values so effectively that audiences begin to perceive and recall a trustworthy personality whenever they encounter it, because research tells us that 81% of consumers need to trust a brand before they'll buy into it. ### 2. Harness the Power of Social Media Social media is ideal for extending the unified branding that you have already established on your website and other marketing materials. However, this dynamic domain provides something else too. Alongside providing an outstanding avenue to send regular signals to all the right folks, social media also provides an opportunity to connect and converse with your audience in real-time, building trust even further. As it turns out, [77% of consumers prefer](https://www.linkedin.com/business/marketing/blog/brand/key-ingredients-in-a-unified-brand) shopping with brands they follow on social media. However, keep in mind that in a world of shares and screenshots, even your team's most seemingly insignificant posts and replies can have an impact for better or worse. But, if your marketing gurus can keep that all-important consistent brand personality in mind, their all-for-one strategy is sure to pay off. ### 3. Don't Be Afraid to Blend Your Branding Efforts We've already explored the fascinating data on the value of cross-exposing customers, stakeholders, and industry talent to the campaigns coming from your brand's HQ that target each of them respectively. The great news is that this information can be leveraged to help keep your feeds even fresher by mixing up your brand messaging with different audiences in mind. A diverse spread of content types is always handy for keeping digital followers interested and engaged. However, now you also know that you don't have to be afraid to mix exciting brand milestones and recruitment advertising in among your regular content—whether it's shaped by show-stopping images, informative blog posts, contests, exciting data, or promotions. ### 4. Keep Referral Generation in Mind When branding really resonates, customers are usually keen to spread the word. You can encourage this among your audience by generating content that is geared toward referral generation. Sharable content might be ultra-stylish, funny, relatable, or provide instant value by being useful in some way. Crucially, it's important to remember that content doesn't only have to compel its viewer to buy. It can also help to forge greater brand authority and trust—or even better, take on a life of its own as your audience shares it far and wide. In this area, the familiarity of a unified brand experience will certainly boost the confidence of your customers to encourage others to check out what you're offering. Plus, when your branding kick-starts growth that doesn't cost you a dime, you'll feel as if you've just unlocked a new superpower! ### 5. Balance your Organic and Paid Marketing Efforts If you've followed our explorations of branding so far then you'll likely guess that consistency between organic and paid marketing is a must for propelling your brand effectively into the collective consciousness. What you might be surprised to discover is that audiences actually respond favorably to a mix of both organic and paid brand messaging. Another investigation from LinkedIn found that users exposed to both organic and paid content were [61% more likely to convert](https://www.linkedin.com/business/marketing/blog/linkedin-ads/how-to-blend-organic-and-paid-media-strategies-to-drive-more-conversions?trk=lms-blog-trust&src=bl-po) compared to those who saw paid content alone. The platform concluded that the two content types prime and compel audiences to seek out the other, increasing the probability of brand familiarity and recall in the process. ### 6. Offer Your Audience a Human Connection As much buzz as there might be about the recent explosion of AI—and as useful as these kinds of high-tech tools might be to your business—it is important to remember that humans are fundamentally hardwired to connect. Way back at the beginning of the pandemic, researchers found that [85% of their respondents felt that organizations](https://www.marketingtechnews.net/news/2023/feb/22/8-out-of-10-people-believe-organisations-take-customers-for-granted/) had become impersonal and lost their 'human' touch. This is why making rich and emotionally charged storytelling central to your unified branding is so essential, and it's also why communicating with intention is invaluable. Your audience needs to not only see but also feel the impact that your brand has on the people it serves and the people who drive it. In this way, you can distribute those superhero capes among not only your whole team but your audience members too, because you'll all be engaged in pursuing the very same mission—which is the success of your superhero brand. Related Read: [How Will AI Impact Branding In The Future?](https://www.aniketwarty.com/blogs/How-Will-AI-Impact-Branding-In-The-Future)

By Aniket Warty
18 April 2023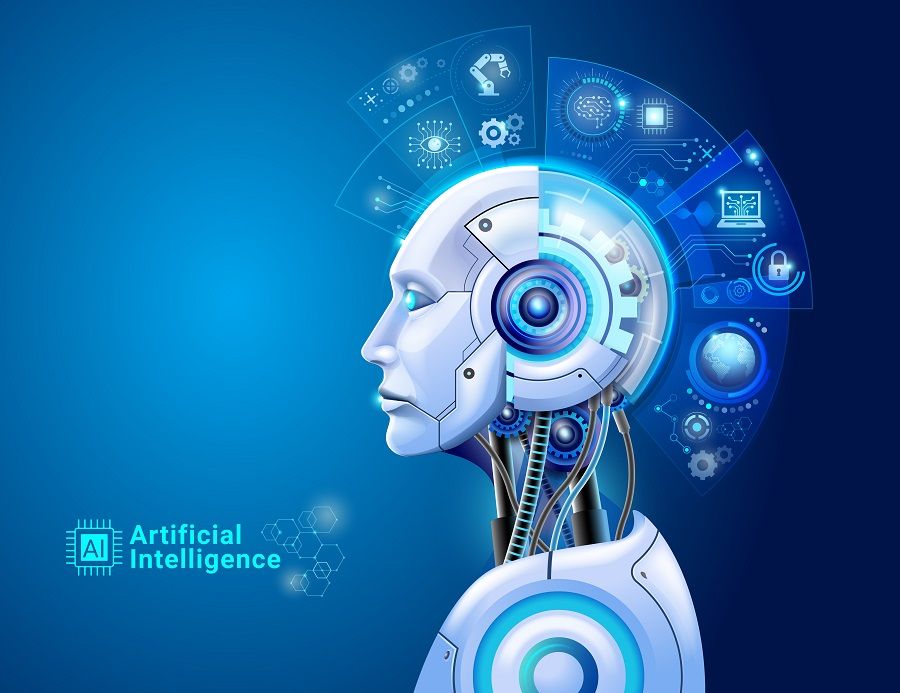 How Will AI Impact Branding In The Future?
If you haven't heard of ChatGPT - the AI text generator that's taken the internet by storm - then you must have been living under a rock for the past couple of months. They range from sophisticated text programs to visual-based software like Midjourney that can create a new piece of digital art in seconds. But what's not surprising is that these AI programs are upending everything we thought we knew about digital marketing - including the aspect of branding. With ChatGPT, for example, it's now possible to create anything from a branded Instagram caption to an SEO article to a social media posting schedule - all in seconds, using prompts typed in by the user. The visual-based AI software works much the same way. Imagine being able to generate advertisement spreads, key art, and copywriting for your rebranding campaign, each in less than a minute. Now, imagine the speed with which you could develop a whole new brand. You can literally do it in less than a day using AI. But there are also other, darker implications of this seeming AI takeover of branding. And with those implications come important questions. How, for example, will consumers respond to branding materials that were generated by an AI, not a human? And what are the ethics of using these types of software? Are the products they create 100% original, or are they plagiarizing pre-existing content that was typed or rendered by uncredited human hands? I'll explore those questions and more in the rest of this article. ### What Is An AI Generator? Before we can understand while AI generators are having such a huge effect on branding, we have to understand what an AI generator is. First, let's go over the term "AI." This is an acronym for "artificial intelligence," which refers to computers and/or computer programs that are designed to be capable of performing complex operations that were previously only achievable by human beings. That's the idea behind [ChatGPT](https://openai.com/blog/chatgpt), which is expected to have gained [more than 100 million active users](https://www.cbsnews.com/news/chatgpt-chatbot-tiktok-ai-artificial-intelligence/) by the end of January 2023. Simply enter a prompt for any kind of text-based content, and the AI operating in the background of that program will generate the content for you - typically in just a few seconds. (This same principle applies to AI image and art generators, as well.) What makes the AI generators that have recently risen to fame so remarkable is that they have the capacity to produce complex content of more than decent quality. The level of sophistication is often such that it's not always apparent that the text or image was generated by a computer program instead of a human. ### Potential Impacts Of AI On Branding Obviously, something that can produce sophisticated content with such a fast turnaround is going to impact the way that business owners and marketers approach branding in the future. Let's take a look at some of those potential impacts. ### 1. Heightened Risk Of Plagiarism How is it that a given AI knows how to generate various types of complex content? To understand that, you must know [the way that AI learns](https://www.spiceworks.com/tech/artificial-intelligence/articles/how-does-ai-learn-through-ml-algorithms/), which is by taking in immense amounts of data. This data can come from anywhere, even the internet. This presents a problem to marketers who want to use AI to generate new branding materials: the content that is being generated may not be 100% original. Thus, it is incumbent on the user to check the content for plagiarism before they use it themselves. **Takeaway**: If marketers and business owners are going to utilize AI generators to create branding materials, they're going to have to be more careful than ever that they do not directly copy the content produced by the AI. Otherwise, they could open themselves up to serious legal trouble with plagiarism. ### 2. Decreased Brand Uniqueness Since the AI in AI generators learns from pre-existing data on the internet, we can also assume that there is always a chance that any content that you ask it to produce is very similar to another brand's work. Thus, one potential pitfall of using AI generators for branding is that your brand could end up looking a lot like (if not almost identical to) another business - and therefore, not unique. A decrease in brand uniqueness can cost you dearly. For example, if any of your target customers realize, even subconsciously, that they've seen your brand identity, voice, or values before, they may perceive you as a cheap facsimile or a copycat. This may cause them not to trust your brand as much and refuse to buy from you. A brand that's not unique is also not sustainable in the long term. This is because it's hard to generate interest from stakeholders when you can't differentiate yourself from your competitors. **Takeaway**: Similar to how you should check any AI-generated content for plagiarism, you should also ensure that it is unique. This will help your brand stand out from your competitors, both in terms of the value you're bringing to the market and in the public perception of the high, curated quality of your brand. ### 3. Increased Customer Awareness Of AI Speaking of customers, one thing that we have little data on so far is how customers are going to respond to the inevitable use of AI in branding. Will they be able to distinguish an ad that was created almost entirely using an AI program from one that was designed by a human from scratch? In some cases, maybe not. In one instance of a survey by Tidio (a SaaS that utilizes AI chatbots), 87% of respondents misidentified an AI-generated image as a real life photo. But in other instances, they spotted the fake right away, especially when it came to identifying AI-generated text. Sometimes the specificity of the prompt is what determines the AI's accuracy. For example, for the purposes of Tidio's article, they requested that an AI generate an image of a cat's head. The head looks quite accurate to real life; but once Tidio requested the AI to create a "complete cat," the results were an amalgamation of cat bodies and their potential positions. It was a complete mess. The lesson here is that the less careful you are with your prompts and with editing AI-generated content, the more likely it is that your target customers will suspect that your branding was made by a computer program. They'll see it in the little ticks and inaccuracies, the flaws in the text or the ad that make it seem robotic, false, and not human-like. Who would trust a brand that would churn out all their ads, social media posts, logos, and other materials through an AI without checking it for errors? Would you? I'm betting the answer is, "No." And with the rise of AI in marketing and other aspects of customer engagement, you can bet that consumers are going to get better at determining what's real and what's not. **Takeaway**: While AI is getting better at producing realistic content, errors are still apt to slip in. These errors, if not spotted and fixed, are dead giveaways that your branding materials were generated by a computer program. As such, they could ruin your credibility and trustworthiness in the eyes of your target consumer base. ### 4. Faster Branding Creation Even if businesses can't use AI-generated content as-is (for quality as well as copyright reasons), they can always use it as a springboard for developing more unique ideas. Thus, AI has the potential to speed up the ideation phase, which may in turn lead to faster branding creation. This is particularly helpful for developing marketing campaigns that are centered on current and predicted trends, in order to capitalize on the trends' virality before they age out. **Takeaway**: AI generators enable businesses to develop new branding materials and marketing campaigns quicker by producing concepts and ideas to work from. ### 5. More Widespread Accessibility To Branding Tools Perhaps the greatest impact that AI will have on branding is how it makes marketing and building a brand identity and brand awareness more accessible. Startups and small businesses with either a low or zero budget for digital marketing will find it much easier - and cheaper - to build their brand when they have AI tools to help them. **Takeaway**: AI has its most positive effect on entrepreneurs, startups, and small businesses by enabling them to develop branding materials on a low budget. ### 4 Ways To Keep Up With AI In Your Future Branding Without a doubt, AI will have many effects on the future of branding. But while those effects rapidly unfold, how can we, as business owners as well as marketers, prepare to keep up? Here are 4 tips to follow to maximize your ability to adapt and thrive in a world of AI-driven branding. _1. Use AI To Optimize, Not Replace, Branding Strategies _ Don't start throwing out all your tried-and-true branding strategies just because there's a revolutionary new technology being implemented in your field. Remember that we don't know for sure to what extent AI will impact digital marketing. Until we do, I recommend using AI generators to optimize - not replace - your current branding methods. Use it to ideate, develop concepts, generate SEO keywords, etc., but don't let the results be the final product. _2. Be Prepared To Heavily Edit _ Your editing skills will need to be sharper than ever when you're using an AI generator. For text-based content, you'll need to watch out for grammatical errors, robotic tone, repetitive words, and outright plagiarism. For images and artwork that is AI-generated, you'll need to look for flaws (both obvious and subtle) such as unnatural variations in shapes, colors, and patterns, and of course - I'll say it again - plagiarism. _3. Keep Putting Stakeholders First _ At the end of the day, your stakeholders are still the heart of your business. While AI can be used to inspire and conceptualize, it shouldn't replace your human employees, nor should it completely remove real human interaction with your customers from the equation. By always putting your stakeholders first, you'll be able to use AI without losing sight of what makes your business great in the first place: the people involved in it. _4. Prioritize Human-Based Branding Strategies _ While you use AI to streamline the creation of branding materials, you can start directing the time, money, and energy you're saving in that area toward branding strategies that are more human-based. For example, you can start dedicating those freed up resources to community outreach, paper advertising, or brand architecture. In this way, AI can help your business grow and scale. ### Conclusion The future of AI generators and how they will impact branding is not entirely certain. But what is certain is that changes are coming. The question now is, how will you integrate AI into digital marketing for your business? I hope the tips I shared above will help you find your way forward. Related Read: [Slaying Giants with Great Branding: How to Outmaneuver the Goliaths in Your Industry](https://www.aniketwarty.com/blogs/slaying-giants-with-great-branding-how-to-outmaneuver-the-goliaths-in-your-industry)

By Aniket Warty
03 April 2023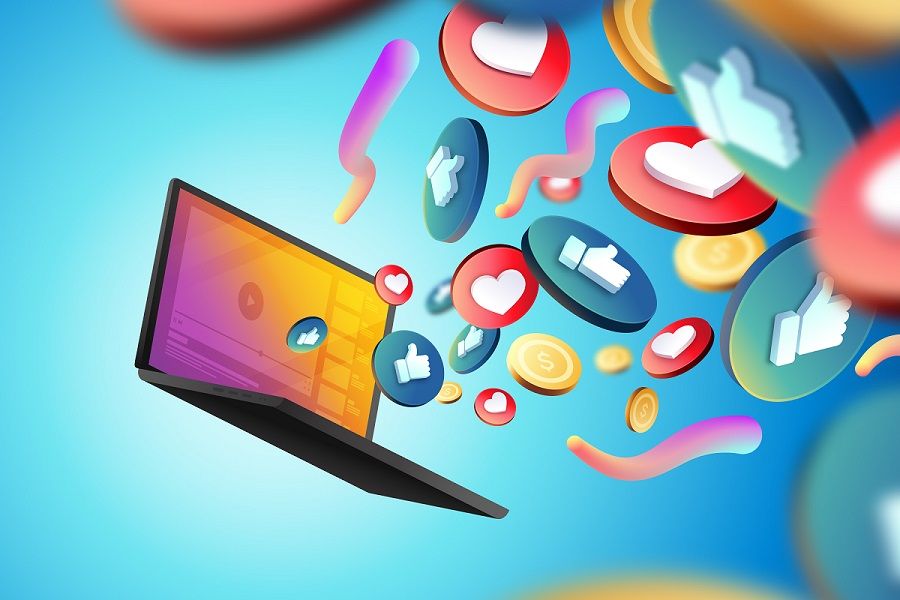 How Breakthrough Startups Gain An Epic Edge On Social Media
When entering a realm that is home to both mythical creatures and unfavorable odds, it certainly helps to have an adventurer's mindset. We are, of course, talking about the dynamic but daunting world of startups; a perfect setting for your own hero story. However, before setting out into the fray, you'll need a sidekick, and social media is almost certainly the perfect accomplice. The number of unicorns—or startups worth over $1 billion—continues to rise year on year, with over 1,200 enterprises now able to claim the mighty title globally. Each has certainly found an opportunity to tip the scales in their favor, given that [around 90% of startups](https://blog.hubspot.com/the-hustle/how-many-startups-fail) ultimately fail in their earliest quests, returning to normality empty-handed. Even when not aspiring to reach unicorn status, at the very least, one hopes to achieve the fantastical capacity to fly over the competition. After all, you're ready to disrupt your industry and captivate a fast-growing audience. But in a world that is saturated with noise and requires jostling for attention, how can you ensure that your startup gets its destined opportunity to be seen? ### Social Media As a Tool to Help Startups Unveil Their Superpowers Many startups lack the financial resources to launch expensive marketing campaigns or take on established competitors head-to-head. Instead, savvy breakthrough startups leverage social media's unique potential to build their reach quickly and intrepidly forge a loyal customer following. In this environment, you can rely on the type of innovative thinking from which your core concept first sprung and shake things up without depending on a bottomless budget. Whether laying the foundation for future funding or broadly getting the word out on your one-of-a-kind offering, social media is a fantastic resource for drawing eyes to your startup. Simply put, there is no larger amphitheater for brand-building. To put this into perspective, from 2021 to 2022, the number of people using social media worldwide grew by more than 10% to 4.62 billion users. Clearly, bidding for their attention is a marketing no-brainer. However, by 2024, social media ad spend alone is expected to [surpass the 300-billion-dollar mark](https://www.statista.com/topics/1538/social-media-marketing/), so competition is fierce, and being smart about your engagement-boosting game plan will be essential. ### A Social Media Strategy to Help Your Startup Soar Past the Competition Ruled by algorithms and short attention spans, the social media sphere can also be challenging to traverse. The danger lies in getting lost in the endless sea of content and losing that critical audience connection. However, when a strong social media strategy is in place, those at the helm of bold ventures can work real magic in kick-starting brand loyalty and expanding their audiences into unchartered territory. Yes, despite substantial competition, countless small businesses manage to identify the edge they need and navigate their way toward success with social media. So, what are the secret-sauce ingredients required to plot such a course? Read on as we delve into the ins and outs of social media strategizing for startups. ### It's Time to Get Serious About Storytelling While the cornerstone of any startup is inevitably the idea at its heart, its success can be just as dependent on storytelling as it is on product quality or caliber of customer experience. This may seem counterintuitive to some, but as Nick Morgan, the author of How to Tell Great Business Stories, explained to Inc. Magazine, "in a world where people have a lot of choices, the story may be the deciding factor." Or, perhaps more poignantly, as marketing guru Seth Godin puts it, "marketing is no longer about the stuff you make, but the stories you tell." Ultimately, while the game-changing service offered by your startup might be functionally compelling, it is the narrative that you build around it that will ultimately trigger both investors and customers to connect emotionally. The most powerful brand stories resonate on a personal level, stirring enduring loyalty and compelling those who engage into action. You may choose to tell a story about the journey of your startup, the product itself, or even your customers themselves. The tale—and brand persona that sprouts from it—may be designed to entertain, educate, inform, or inspire. However, no matter the storytelling trajectory you take, ensure that it remains woven with the values of your target audience so that they'll be able to see themselves reflected within it. ### Showcase a Consistent Brand Presence Beyond relatable storytelling, a recognizable voice is a powerful asset when it comes to earning and retaining the trust of an audience on social media. As you begin to map out your social media content strategy—incorporating things like tutorial videos, blog posts, infographics, case studies, interviews, and more—consider how to unite each post type so that viewers will know instantly who it came from and why they'll definitely want to stop scrolling. Establishing your own set of content guidelines can be especially valuable for boosting brand awareness on social media; particularly given the sheer volume and frequency of posts required to gain traction on some of the faster-paced platforms. Alongside post style and tone consistency, get ahead by considering how you'll respond to inquiries, complaints, and even the occasional rancorous troll. ### Know What Makes Your Customers Tick The founders of most startups can picture the types of people whose lives they think their offering will change for the better. However, it is an absolute must to hone this Ideal Customer Profile, or ICP, using real-world data rather than leaving its accuracy to chance. Just as deep-dive customer research can aid the process of perfecting a product, it can also support a far stronger social media strategy. When you understand your audience, you can be confident of where to meet them virtually, what will grab their attention, and even when they're most likely to be online. Of course, the broader the audience with which you connect, the more growth potential you'll unlock. This makes it important not only to develop a single Ideal Customer Profile, but to segment your audience in order to better identify the spectrum of content that will ultimately cover all of your bases. ### Choose the Right Social Media Channels We've touched on the reality that social media marketing calls for a substantial time investment that is tactical enough to be effective. In this sense, the bottom line is that any startup either mistargeting its marketing or spreading itself too thin is unlikely to make much progress. According to the latest data from Statista, Facebook is by far the most popular social media platform among marketers, followed by Instagram, LinkedIn, YouTube, Twitter, and finally TikTok. However, you may find that your niche audience's online habits make bucking these trends worthwhile. With a good understanding of your customer base, you can triage these efforts by weighing up which social media platforms to prioritize. So consider where your demographic is most active, which platforms offer the tools and format that will best allow you to engage with potential customers, and where best to focus your efforts and resources for a greater return on investment. ### Start a Big Conversation With Your Audience Social media marketing offers a singular advantage over just about every form of conventional advertising. The reason why it is something of a secret weapon is that when you launch your campaigns on all the right platforms, you aren't just sending your message out into the void. Instead, you're opening a door for two-way conversations that can evolve into powerful relationships between brand and audience. So, how powerful can a single interaction be? Well, research from Sprout Social reveals that [78% of consumers](https://sproutsocial.com/insights/importance-of-social-media-marketing-in-business/) are willing to buy from a company after having a positive experience with them on social media. Better yet, while each friendly dialog instills a sense of customer satisfaction, it can also be harnessed to reinforce brand persona, gather audience feedback, and steer perception in real time as your startup finds its footing. ### Take a Whistle-Stop Tour of Your Competition While most startups strive to bring a product to market that changes the landscape of their field forever, it can still be a challenge to step out of the shadows of the industry giants who have historically held the status quo. Simultaneously, other burgeoning brands may be exploring similar avenues, setting a stage for clashes on the road ahead. Knowing who the other movers and shakers are within your arena is key to outperforming them, both on and off of social media. Shining a spotlight on social media specifically, analyzing market trends—including the strategies of rivals and aligned allies alike—can reveal a great deal about the strengths and weaknesses of your brand's current messaging. By monitoring social media activity across the different platforms on an ongoing basis, you will be able to identify the kinds of content and communication that yield strong positive reactions from your intended audience as well as forewarnings of missteps and potential gaps that you'll be able to tactically fill. ### Build the Right Stack for Smoother Sailing It can feel like a big ask to roll out substantial and unending social media campaigns while also juggling the many other facets of getting a startup off the ground. Happily, alongside triaging the social media platforms that you'll conquer and how best to direct your content-creating focus, you can also utilize an array of resources to help speed things along. In marketing lingo, the collection of resources used to coordinate a brand's social media presence is known as its stack. This describes the platforms themselves—which may facilitate dual-posting like Facebook and Instagram—as well as automated third-party tools that can be used to prepare, schedule, and dispatch rolling social media content. While a human presence is essential for maintaining that communication-rooted trust that we mentioned earlier, the right software can make it easy to shrink the workload required to keep your social media presence popping. Depending on the needs of your startup, the right social media marketing tools can be used to keep your team on the same page, set up smart alerts with a single interface, or pre-schedule content drops days or even weeks in advance. ### Delve Into the Data and Drive Results Each social media platform provides its own set of insights, allowing you to track the performance of your various posts and overarching campaigns. In turn, you can also use analytics from your startup's website and landing pages to monitor how well your social media-generated traffic transforms into further engagement, leads, and sales. The metrics that you identify as being useful are known as your Key Performance Indicators, or KPIs for short. Taking the time to define which data sets are valuable and aligned with your long-term marketing goals will make it easier to know when you're doing everything right, when you need to change tack, or when you've stumbled onto a level-up opportunity. On social media itself, you may choose to use things like follower numbers, post views, profile views, shares, likes, and brand mentions as your top KPIs, all the while differentiating between organic reach versus paid reach. Casting the net wider, you can monitor how much traffic comes your way from social media, the bounce rates of those visitors, resulting email subscriptions, and most importantly, your conversion rates. The way that visitors interact with your startup's web pages after arriving from social media will let you know whether you're drawing the right kind of people across, and therefore, how well your social media presence lines up with your brand offering. The software utilized in your stack may also consolidate KPIs in one place, making it easier to gain a birds-eye perspective of the health of your current social media strategy. ### Keep Your Eyes On the Prize Cultivating a flourishing social media following is a major accomplishment for any startup, but it's important to remember that conversions remain key. In this regard, the principles of iteration—a process that sees startups draw from usage data and feedback to continuously improve and expand their offering—will serve you fantastically well. Of course, not every aspect of your social media effort will be solely about driving sales. You'll also be working to raise brand awareness and establish yourself as an emerging authority, taking the lead as your industry changes for the better. As revenue grows, a strong online community will also add extra shine to the package you present to investors as you climb the ladder of startup investment stages. Ultimately, you can view your first tiptoes into the various parallel social media universes as forming a parallel minimum viable product (MVP) that will be polished and perfected as your audience grows. By flexing your storytelling muscles, connecting with an audience that you know well, focusing your efforts effectively, and leveraging data to your advantage, you will be better equipped to turn popularity into profits. And who knows—perhaps you'll unleash your inner unicorn yet. Related Read: [Slaying Giants with Great Branding: How to Outmaneuver the Goliaths in Your Industry](https://www.aniketwarty.com/blogs/slaying-giants-with-great-branding-how-to-outmaneuver-the-goliaths-in-your-industry)

By Aniket Warty
30 March 2023
IPO or M&A? How Venture Capital Shapes a Startup's Future
By Aniket Warty | 15 March 2023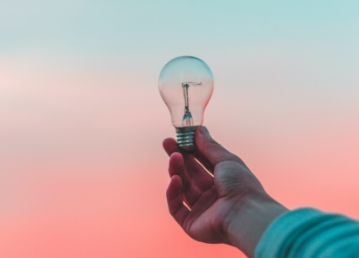 Slaying Giants with Great Branding: How to Outmaneuver the Goliaths in Your Industry
By Aniket Warty | 14 March 2023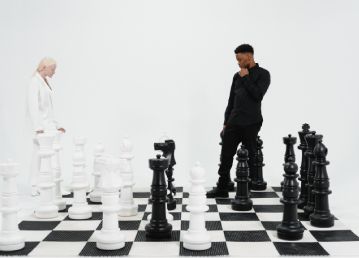 How to Make Your Brand a Hit With Women (Without Excluding Men)
By Aniket Warty | 28 February 2023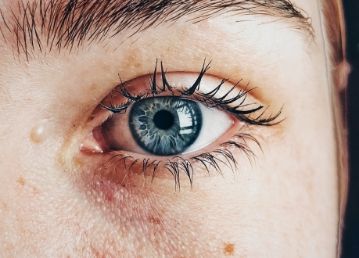 Top Featured Articles
01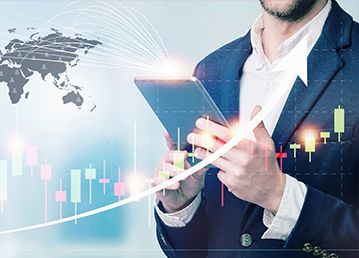 5 Essential Steps to Prepare for a Successful IPO
By Aniket Warty | 10 May 2017
02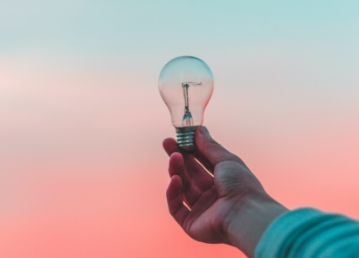 IPO or M&A? How Venture Capital Shapes a Startup's Future
By Aniket Warty | 15 March 2023
03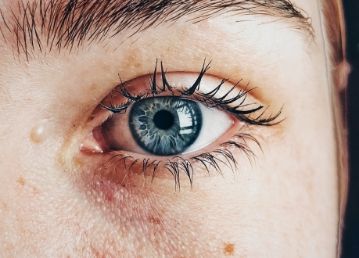 How to Make Your Brand a Hit With Women (Without Excluding Men)
By Aniket Warty | 28 February 2023
04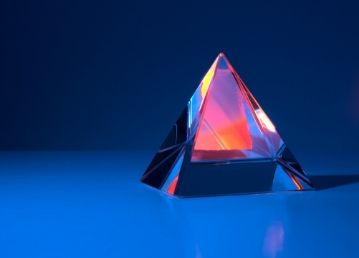 "Learning to Fly" by Pink Floyd
By Aniket Warty | 15 December 2022
05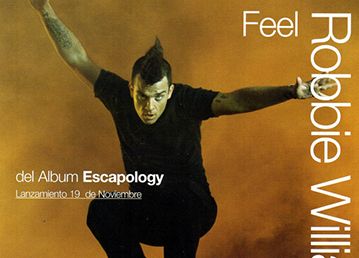 'Feel' – Robbie Williams
By Aniket Warty | 14 January 2023
06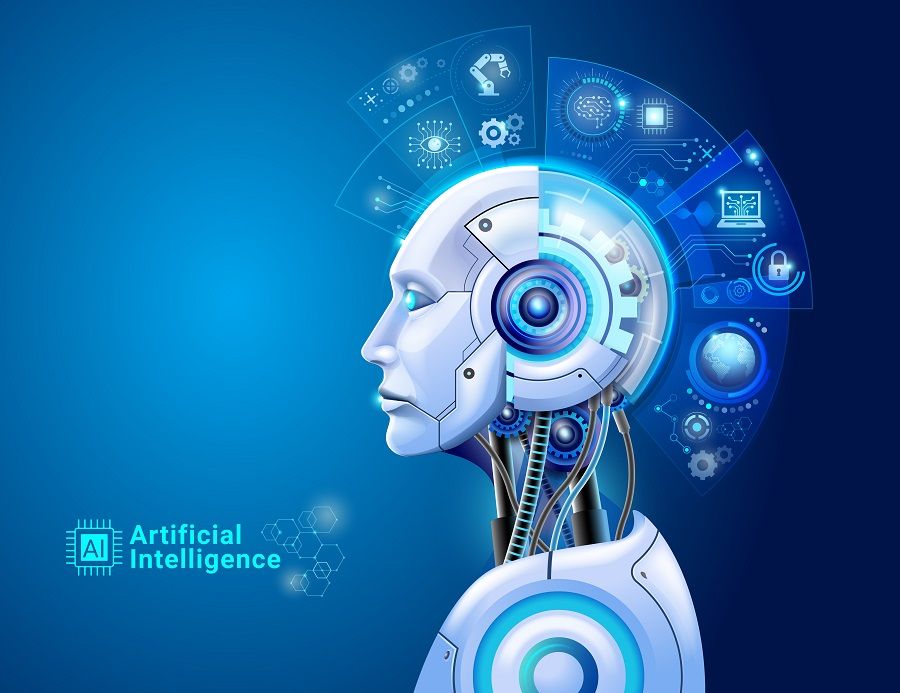 How Will AI Impact Branding In The Future?
By Aniket Warty | 03 April 2023